Mobile Track Solutions Equipment For Sale In Michigan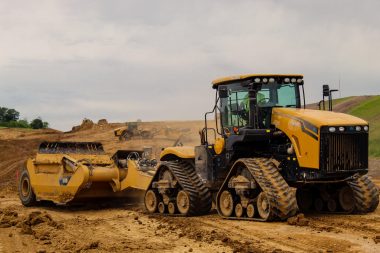 Michigan CAT is the exclusive Mobile Track Solutions (MTS) dealer for Michigan's lower peninsula and your local source for a wide variety of MTS tractors, implements, parts and expert service. Our representatives are happy to help you select the right MTS products for your scope of work that will help you deliver the greatest results at the lowest cost.
Call us today at (248) 349-4800 for more info on MTS equipment for sale in Michigan.
Built By MTS, Powered By Cat®
When MTS created the MTS 3630T and the MTS 3630W construction tractors, they chose the Cat® C18 industrial engines, to ensure you have the power and Cat reliability to tackle your toughest dirt work.
Innovative Earthmoving Solutions
The equipment produced by Mobile Track Solutions is ideal for use in the building industry, road construction and various agricultural applications. The tractors and implements they make are designed using a combination of real-world experience and advanced engineering, with direct assistance from the experts at Caterpillar, including prototyping and field testing.
In addition to powerful, emissions-compliant Cat engines, MTS tractors also feature Cat transmissions, plus many other Cat parts and components. You can depend on these rugged tractors to live up to the name and deliver the speed, efficiency and uptime required to handle different demanding job site tasks.
Mobile Track Solutions Equipment Sales
Our branch locations are your home for MTS equipment sales in Michigan's lower peninsula. We offer tracked and wheeled tractors, plus towable attachments designed for compacting, rolling, cutting and other earthmoving jobs. As a trusted Mobile Track Solutions dealer, we also offer different financing options and insurance packages for protecting your investment.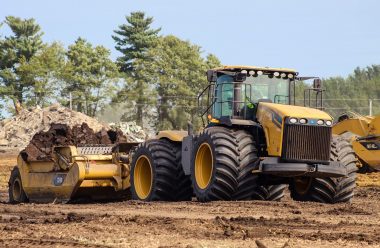 MTS Construction Tractors for Sale
MTS tractors are construction-grade workhorses built for heavy-duty use. They feature many built-in safety features and have spacious operator cabs with excellent visibility and controls that are easy to learn and master.
The models we offer for sale include:
MTS 3630W: The MTS 3630W sits atop a wheeled chassis that's comparably lightweight. This model offers excellent mobility and maneuverability around the worksite.
MTS 3630T: The MTS 3630T is a tracked model that offers articulated steering. You can use this design to conquer greater inclines and get traction on challenging terrain.
Each model comes with several optional features that you can include to create an optimal build. We also have conversion kits that offer additional advantages. Our team will help you determine which model best matches the work you perform and what optional features make the best sense for you.
MTS Implements for Sale
We also carry a wide selection of towable implements designed for performing specialized roles. This equipment features Cat components you can rely on for years of continuous and reliable use.
The full lineup of mobile track solutions equipment attachments we offer includes: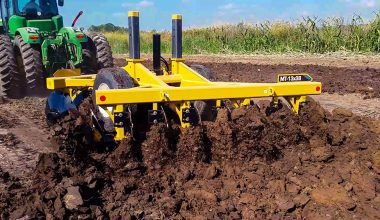 Towed Scrapers: MTS towed scrapers are excellent for moving earth and grading surfaces.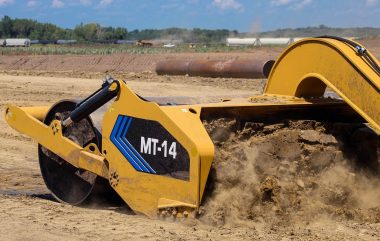 Construction Disks: Construction disks cut into the soil to mix materials and expedite drying.
Rollerblades: Rollerblades are tools you can use to grade the earth and pack soil before rainfall.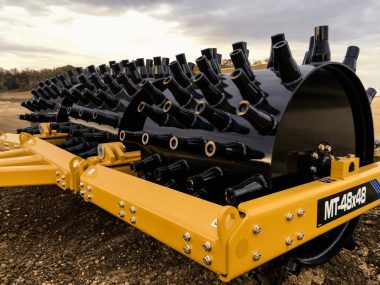 Sheepsfoot Rollers: Sheepsfoot rollers are compaction tools that use pressure and penetrating force.
Used MTS Equipment for Sale
We also offer used equipment, with more added to our inventory all the time, including tractors and implements. Buying used equipment provides the ability to increase your fleet capabilities for a lower cost. When you buy from us, you'll get the peace of mind that comes with knowing our technicians inspected, tested and certified your equipment, too. Speak to your Michigan CAT team to see what we have on the lot.
Mobile Track Solutions Equipment Rentals
If you have an MTS tractor and want to test an attachment or need one to complete a one-off or short-term task, our rentals offer a perfect solution. We keep an assortment of Mobile Track Solutions attachments available at competitive rates, with pricing based on agreement duration.
Our in-house equipment technicians keep all of our rentals clean and in peak operating condition. You'll also have 24/7 support from our maintenance and repair team throughout your rental period to ensure you're getting the uptime and performance you expect.
Our inventory includes:
MTS rollerblades
MTS sheepsfoot rollers
MTS construction disks
Let our team know about the project you have coming up. Our experts have the skill and experience to provide you with an expert recommendation and build your rental around your needs. We can schedule a pickup at one of our area locations or arrange delivery at a convenient time.
Mobile Track Solutions Equipment Service
Our technicians are factory-trained and are your local experts when it comes to taking care of MTS tractors, as well as Cat engines, transmissions and other components. We make it easy to keep your equipment in optimal working order with professional service available in one of our shop locations or out in the field.
In-Shop Service
Our in-shop services offer a comprehensive list of equipment maintenance and repair services. We have service facilities equipped with the latest resources and technology, allowing our technicians to diagnose and solve equipment issues quickly and precisely. Our technicians can also install hardware and software upgrades, handle welding and fabrication, perform rebuilds and take care of all your ongoing equipment care.
Field Service
Our 24/7 field service solutions extend throughout Michigan and provide you with an on-call solution if your equipment goes down. Mobile service is also an excellent option when you require maintenance but want to keep your equipment on the job site. Our technicians will arrive prepared with everything they need to perform the necessary service so you can get back to work.
Mobile Track Solutions Equipment Parts
As a Caterpillar and MTS equipment dealer, we are your home for all the parts necessary to perform maintenance and repairs on your tractor and attachments. We keep an extensive range of parts in stock and available for immediate purchase. For everything else, we offer rapid turnaround times to minimize your downtime and maximize your productivity.
Buying parts from us is simple and convenient. You can order online or talk to our parts professionals for help navigating the schematics for your model to ensure you get everything necessary to complete your service. Pickup is available at any of our Michigan branch locations or any of our parts drop boxes. We can also ship your order straight to you.
Why Choose Michigan CAT?
Partnering with Michigan CAT for MTS sales, service, parts and support means working with one of the country's largest Caterpillar dealers. Our company has over 75 years of experience serving clients across multiple industries.
We maintain a huge product inventory and operate state-of-the-art facilities staffed by people who are passionate about your success. Our experts have the knowledge and dedication it takes to help you make the best investment for your business.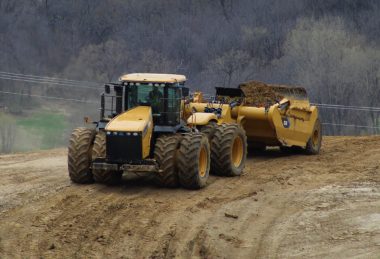 Michigan's MTS Equipment Dealer
Stop by your local Michigan CAT dealership for Mobile Track Solutions sales in Michigan. To learn more about our MTS equipment sales, parts or service please contact us directly.