Michigan CAT Parts Return Policy
We understand that occasionally a part may need to be returned, and we are happy to accommodate your request. Processing these items is very time consuming and costly for both Michigan CAT and our customers. The following guidelines for returning parts will assure proper and timely credit and help minimize the costs involved.
Caterpillar Parts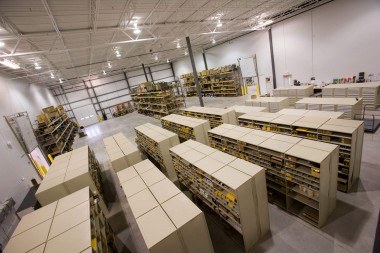 All parts returns must be accompanied by an invoice or packing slip, showing proof of purchase.
Items on a packing list designated as NON-RETURNABLE are not returnable to Michigan CAT.
Parts under $20.00 are not returnable to Michigan CAT.
Any part that has been removed after being installed or is pitted, rusted, or corroded, causing it to be unacceptable as a new part, is not returnable to Michigan CAT.
Parts must be returned within 90 days of purchase and are subject to a 15% restocking charge.
Parts returned after 90 days are not returnable to Michigan CAT.
All parts books, service manuals, etc. are not returnable to Michigan CAT.
Caterpillar remanufactured cores must be returned in their original container within 90 days of purchase and meet Caterpillar's core inspection criteria to be eligible for credit.
Once a core has been returned, a part return cannot be issued for the corresponding item from the same original sale.
Initiation of a parts return request must be made by contacting a Michigan CAT branch location via phone, email, or in-person.
If shipping charges were incurred for the parts being returned, these costs will not be refundable.
Non-Caterpillar Parts
Will be subject to the terms of that supplier's return policy, less freight and any applicable restocking charges. Please contact your local Michigan CAT branch location for specific policies.
Reimbursement Method
Purchases on a Michigan CAT account will be credited to same.
Purchases by cash or check will be refunded by check.
Credit Card purchases will be credited back to the same card used for purchase.
Normal processing time for check refunds issued by Michigan CAT is 10 working days. If a refund has not been received after 10 days please contact the Michigan CAT Accounting Department at (248) 349-4800. A fee of $25.00 will be charged for all checks for insufficient funds.