YOUR POWER PROVIDER FOR SPECIAL EVENTS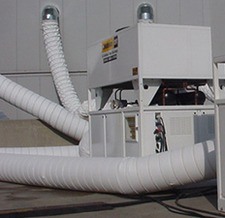 Michigan CAT Event Solutions provides power generation and temperature control equipment for sports and special events, music festivals, concert tours, film, video and broadcast productions, and much more. In addition to state-of-the-art equipment, Michigan CAT's Event Solutions professionals integrate planning, custom installation, on-site operation and technical support into every project.
Our Event Rentals Include:
Call us today at (248) 349-4800 for more info on event equipment rentals.
Whether you're a corporation setting up an event for 100 employees or a concert tour setting up an arena for 20,000+ fans, Michigan CAT Event Solutions has the equipment and technicians to configure and maintain it, twenty-four hours a day seven days a week. We are committed to providing quality customer service, maintaining a standard of excellence exceeded by none and remaining a leader in providing efficient, environmentally friendly rental power for your next event.