SIS Web Users:
All customers must migrate to SIS 2.0 by May 14, 2021, as SIS Web will no longer be accessible.
Use SIS 2.0 Today
Visit SIS2.Cat.Com
Need help with SIS 2.0?
Please contact us at HelpSIS2@MacAllister.com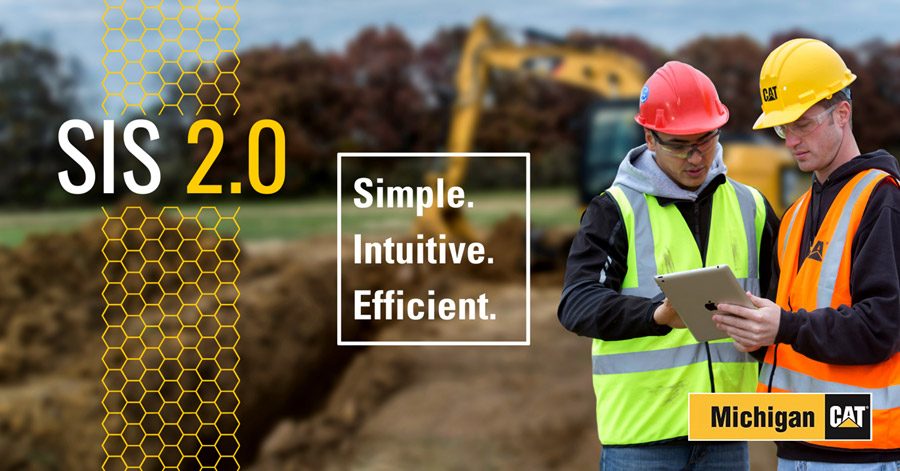 What is SIS 2.0?
SIS 2.0 is an innovative, cloud-based parts and service information solution that delivers a Next Gen user experience to virtually any device. Paired with a modern, mobile-friendly search and navigation experience, SIS 2.0 empowers new and experienced users to access over 2 million service graphics, 1.5 million parts numbers, and 44,000 parts & service documents.
Benefits of SIS 2.0?
SIMPLE: Keep it simple! No more plugins, updates, or configuration to manage. Access all the parts and service information you need from any computer, phone, or tablet.
INTUITIVE: SIS 2.0 has an intuitive interface that is easy to learn. With very little training, users will be up and running quickly and easily.
EFFICIENT: Finding the right information is easier than ever. Spend less time searching and more time on the job site.
Frequently Asked Questions
Why do I get a message "SIS 2.0 is not supported by your browser"?
SIS 2.0 works in Chrome or Microsoft Edge browsers, not Internet Explorer.
Why are we switching to SIS 2.0?
SIS Web's format was outdated and not able to utilize the latest graphics and search engine technology.
How do I find the serial number prefixes by model?
In the "Serial Number/Prefix" box, type in your model and autosuggest can help you identify a product's Prefix.
How do I view "As Shipped" info for parts?
Entering the complete serial number and selecting the Navigate will give you the Product Configuration that is the As Maintained bill of material (BOM) for the product.
How do I print the parts pages?
Once viewing the desired parts page click on the
icon in the upper right corner. A new tab will open displaying the graphic and parts list. Right click on the page and select the print option.
Where is the NPR button?
"NPR" is now viewed on the parts page by clicking on the
icon on the far-right side of the parts list.
How do I find the "Filter Search"?
"Filter Search" is gone. SIS 2.0 uses the "Parts" tab. Scroll down to

Service Equipment & Supplies, then

Filters.
Where do I find the "Hydraulic Cylinder kit info"?
If a seal kit is available, it will be listed at the bottom of the parts list for the cylinder group. You can also type the cylinder group number in the search function to access the correct parts list.
How do I order parts?
Through "Parts.Cat.Com", accessed via SIS 2.0 cart or this link: Visit Parts.Cat.Com
Where are "My Lists" located?
"Parts Lists" from SIS Web must be manually moved by exporting and importing.