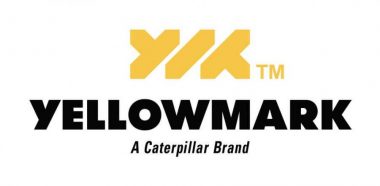 Many construction operations in Michigan rely on Cat equipment to complete their projects on time and within budget. Construction equipment from Caterpillar® will provide many years of reliable use — but only if it receives regular service. Routine maintenance is essential for keeping it on the job and out of the repair shop. The timely replacement of worn or damaged parts is crucial for optimizing the performance of your Cat® products and preventing unexpected and potentially costly mechanical breakdowns.
As an authorized Cat dealer since 1944, Michigan CAT is your one-stop source for all of your Cat equipment needs in the state of Michigan. In addition to selling the latest Cat models, we can also meet all of your maintenance and repair needs. We offer a wide selection of replacement parts, including YellowmarkTM aftermarket parts.
Shop Yellowmark Parts at Parts.Cat.Com
Yellowmark is a Caterpillar-branded entity that manufactures parts and components for small and medium-size Cat equipment such as:
Get the same great value you know and trust from Cat Classic parts with the new Yellowmark name. Download our Yellowmark PDF to learn more.
What Are The Benefits of Choosing Yellowmark Parts?
If you're considering the benefits of a Cat Classic part for your machine from Michigan CAT, know that:
Cat Classic's parts line consists of over 2,700 items for 150+ kinds of Cat machines.
Cat Classic parts carry our standard parts warranty.
You'll have access to Michigan CAT's expert service and support technicians.
We offer competitive, budget-friendly prices for our Cat Classic parts.
When you purchase Yellowmark/Cat Classic products from your Michigan CAT dealer, you get:
Lower cost: Yellowmark parts give you a value-priced repair option for your Cat equipment. Because Caterpillar developed them for one-time use, they're available at a reduced price when compared to Cat Genuine or Cat Reman parts and components. They're an excellent choice for companies looking for more of a short-term parts replacement solution that's easy on the budget.
Reliability: Although they come with a lower price tag, Yellowmark products are high-quality. As with any Caterpillar-branded item, you can expect them to meet your equipment's performance requirements. Caterpillar has designed them to fit Cat equipment, which ensures smooth and efficient operation.
Convenience: Michigan CAT is your headquarters for all the Yellowmark parts you need. We also provide expert advice to help you select the right products for your Cat equipment.
What Types of Yellowmark Parts Are Available?
The Yellowmark parts inventory encompasses the following categories:
Engines: Alternators, gasket kits, oil coolers, exhaust manifolds and more for Tier 0, 1 and 2 Cat engines.
Drive train: Transmissions, torque converters, final drives and differentials.
Hydraulics: Cylinders, pumps, seal kits and final drive components.
Undercarriage: Guards, recoil mechanisms, equalizer bars, sprocket segment groups and rollers.
General use: Bearings, brackets, pins, covers, motor grader cutting edges and more.
Caterpillar plans to expand each of these product lines to offer an even more extensive selection of Yellowmark parts to meet your equipment repair and maintenance needs.
Shop Classic Parts at Parts.Cat.Com
It's Easy to Get Yellowmark Parts From Michigan CAT
With several locations throughout the state of Michigan, you can stop by one near you to purchase your parts. You can also order parts online around the clock by visiting Parts.Cat.Com and registering for your free account. We have drop boxes conveniently located across the state where you can arrange to pick up your order at your convenience.
We Provide Complete Support for Every Part We Sell
When you purchase Yellowmark parts from Michigan CAT, you'll experience the top-notch service that has been the hallmark of our company for 75 years. Besides helping you select the right parts for your equipment, we can also install them for you if you prefer. Our service technicians are the best in the state, and they have extensive experience working with all Cat models. And with our competitive prices, our parts can fit even the tightest budgets.
Order Your Yellowmark Parts From Michigan CAT Today!
Yellowmark parts give you the best of both worlds: high-quality products for your Cat equipment at budget-friendly prices. They're an excellent way to keep your construction projects moving forward and boost your company's bottom line.
Stop by the nearest Michigan CAT location to purchase your parts, or place your order online at your convenience. You can also give us a call at 1-888-MICH-CAT for immediate assistance.
Shop Classic Parts at Parts.Cat.Com